Learning Objectives
Upon completion of this session participants will be able to:
Describe the types of instruments used to detect feigning and the strengths and limitations for these instruments when administered through videoconference

Describe the nature and extent of adaptations needed to administer tests through teleconference and/or online method

Recognize the impact of test adaptations on the interpretation and communication of test results
Interested in all 4 Ohio MHAS sessions?
Register for the entire conference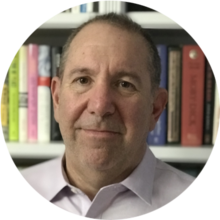 Barry Rosenfeld, PhD, ABPP
Dr. Barry Rosenfeld is a clinical forensic psychologist, whose clinical work primarily involves psychological evaluations of criminal defendants and civil litigants. These evaluations encompass a wide range of psycho-legal issues including criminal law issues (competence to stand trial, mental state at the time of the offense, malingering, risk of future violence, criminal behavior, or sexual offending) and civil law issues (psychological repercussions of injury, sexual harassment, or torture, and vocational disability due to psychological conditions).