This self-paced training program on Using Psychological and Forensic Assessment Instruments with Diverse Populations is presented by Krissie Fernandez Smith, PhD, ABPP 
In this program, participants learn what factors to consider when determining the appropriate use of psychological tools during forensic assessments with diverse populations. We build on the Standards for Education and Psychological Testing and relevant literature to identify a decision-making process that will ensure the appropriate selection of tests so the results will inform sound forensic opinions. The course uses case vignettes to describeethical dilemmas that can arise from psychological test use within diverse populations.
Learning Objectives
Upon completion of this course you will be able to:
Describe guidelines and standards that should inform decisions about test use in forensic assessments with diverse populations

Describe how aspects of an evaluee's personal experiences can impact results of psychological testing

Describe a structured approach that can help determine the appropriate use of a test with a specific evaluee

Describe their knowledge of the guidelines and standards to case examples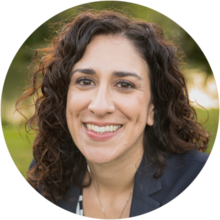 Krissie Fernandez Smith, PhD, ABPP
Krissie Fernandez Smith, Ph.D., ABPP has been board certified in forensic psychology since 2017. She received her doctoral degree in clinical psychology with a forensic emphasis from Sam Houston State University in 2007. Following her graduation, she completed various criminal forensic evaluations while employed at the Center for Forensic Psychiatry in Michigan. Since 2010, she has worked at the Cook County Juvenile Court Clinic where she completes court-ordered evaluations for juvenile justice and child protection proceedings. In 2016, she became the Associate Director of the Cook County Juvenile Court Clinic. She is an Assistant Professor in the Northwestern University Feinberg School of Medicine and provides training for their Psychiatry and Law fellowship program. She currently serves as a member of the Board of Directors of the American Board of Forensic Psychology and its examination faculty.
Looking to train a group?
Custom training options for groups of 5 to 500+
Contact us to talk about group training rates and how we can make annual training and new staff onboarding simple!