This webinar on Specialized Violence: Child Abuse & Neglect is presented by Brianne Layden, PhD.
Experiencing child maltreatment has long been recognized as a risk factor for myriad adverse outcomes, including personality and interpersonal problems, self- and other-directed violence, psychopathology, and substance use; however, the factors that contribute to the perpetration of child abuse and neglect are far less understood. This webinar provides an overview of different forms and definitions of child abuse and neglect, as well as recent developments in the literature on risk factors for the perpetration of child maltreatment. In particular, perpetrator and child-specific risk factors are discussed, as well as risk factors associated with the family. This webinar also includes a discussion of case examples and utilizes the Child Abuse Risk Evaluation (CARE; Agar, 2003) to illustrate the use of structured professional judgment guidelines for assessing and managing risk for perpetrating child physical abuse and neglect.
Learning Objectives
Upon completion of this webinar you will be able to:
Describe and define various forms of child maltreatment

Describe literature on risk factors for perpetrating child maltreatment

Describe structured professional judgement guidelines in the assessment and management of risk for engaging in child physical abuse and neglect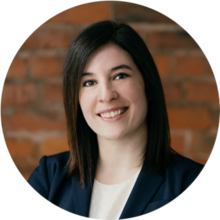 Dr. Brianne Layden obtained BA, MA, and PhD degrees in psychology at Simon Fraser University. She worked with the Forensic Psychiatric Services Commission of British Columbia, Canada, as a psychology assistant, and with the DBT Centre of Vancouver as a clinical extern from 2012 to 2016. She also worked as a Forensic Psychology Fellow at the University of Massachusetts Medical School from 2017 to 2018.
Looking to train a group?
Custom training options for groups of 5 to 500+
Contact us to talk about group training rates and how we can make annual training and new staff onboarding simple!