June 3, 2022 | 9:00 am - 12:00 pm Pacific
3 Hours | 3 CEs
$225 Registration | $200 Early Registration (through May 3rd)
This live workshop on Self-Care for Threat Assessment and Management Professionals is presented by Brianne Layden, PhD in partnership with Protect International Risk and Safety Services. 
More attention needs to be paid to how you cope with the content of the threat assessments you carry out, the impact that interviewees or collaterals may have on you, or even the stress associated with the setting in which you work. 
.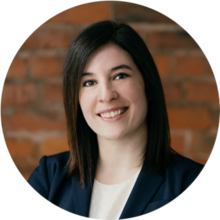 Dr. Brianne Layden obtained BA, MA, and PhD degrees in psychology at Simon Fraser University. She worked with the Forensic Psychiatric Services Commission of British Columbia, Canada, as a psychology assistant, and with the DBT Centre of Vancouver as a clinical extern from 2012 to 2016. She also worked as a Forensic Psychology Fellow at the University of Massachusetts Medical School from 2017 to 2018.
Learning Objectives
Upon completion of this workshop you will be able to:
Describe the potential impact of conducting threat assessments on professionals,

Describe an overview of tools and best-practice guidelines related to self-care,

Describe individual, relational, and organizational warning signs related to problems with self-care

Describe possible solutions to assist professionals and organizations with improving their self-care practices
Protect International Risk and Safety Services
We are proud to partner with Protect International Risk and Safety Services for this training. Protect International's threat assessment professionals are internationally recognized experts that have developed some of the world's most widely used and best-validated threat assessment tools. Protect International provides services and products related to violence risk assessment and management, also known as threat assessment and management. Protect International services and products include threat assessment training and support, case assessment and management, legal consultation, policy review and development, and program evaluation and research; along with threat assessment manuals, worksheets, licenses, and software applications for those tools.
Looking to train a group?
Custom training options for groups of 5 to 500+
Contact us to talk about group training rates and how we can make annual training and new staff onboarding simple!