10 Hours | 10 CEs (4 POST credit)
This self-paced training on Introduction to Police & Public Safety Psychology is presented by Philip Trompetter, PhD, ABPP and Jaime Brower, PsyD.
This training program provides core knowledge, with a sample of applications, of the police and public psychology specialty. Police and public safety psychology (PPSP) is concerned with assisting law enforcement and other public safety personnel and agencies in carrying out their missions and societal functions with effectiveness, safety, health and conformity to laws and ethics. It consists of the application of the science and profession of psychology in four primary domains of practice: Assessment, Intervention, Operational Support and Organizational consultation. This program begins with a history of the specialty followed by descriptions of many of the core proficiencies that define the practice. The course includes examples of PPSP practice such as crisis/hostage negotiations, employer-mandated psychological evaluations, interventions following officer-involved shootings and other activities. Importantly, the course promotes the cultural competence concepts necessary for a psychologist to work effectively with first responders.
Learning Objectives
Upon completion of this course you will be able to:
Describe the core domains of police and public safety psychology

Describe the police cultural milieu

Describe how police are trained to respond to threats and describe at least three misconceptions about police use of deadly force

Describe the differences between a pre-employment psychological screening and a fitness-for-duty evaluation of a law enforcement officer

Describe three examples of police training and consultation topics
Philip Trompetter, PhD, ABPP
Philip Trompetter earned a Ph.D. in Clinical Psychology (1970) from the University of Tennessee. Dr. Trompetter is a licensed psychologist in private practice in Modesto, CA who has specialized in police and forensic psychology since 1978. He is a board-certified specialist in Police and Public Safety Psychology through ABPP. Until he sold his police psychology practice, Dr. Trompetter specialized in providing intervention, assessment, and operational consultation to multiple northern California public safety agencies for more than 35 years. He provided pre-employment screenings for nearly 60 public safety agencies, and fitness for duty evaluations for more than 50 private industry and public safety agencies. He has published more than a dozen articles related to police psychology and authored the history of police psychology chapter in a recently edited book about the specialty. He has chaired the Officer-Involved Shooting Guideline Revision Committees twice for the Police Psychological Services Section of the International Association of Chiefs of Police (IACP) and has testified as an expert in deadly force confrontations throughout the country. He was the guest editor of a special issue of the Police Chief which contained six articles devoted to police psychological operations, assessment, intervention, peer support, consultation, and board certification. Dr. Trompetter is a past General Chair of the IACP Police Psychological Services Section. He currently serves on the Board of Directors of the American Academy of Police and Public Safety Psychology (AAPPSP), was the American Board of Police and Public Safety (ABPPSP) National Chair of Examinations (NCE) for the between 2010 and 2014, and was the ABPPSP Board President in 2016-2017. He continues to provide forensic psychological evaluations and testimony, but confines his police psychology practice to mentoring early career police psychologists of color and organizing webinars and workshops for the American Academy of Police and Public Safety Psychology.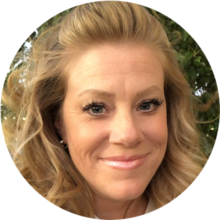 Dr. Jaime Brower is a licensed clinical psychologist working out of Denver, Colorado. She is American Board Certified as a specialist in the area of Police & Public Safety Psychology. Dr. Brower has devoted her career to working with those in law enforcement, corrections, detentions, fire, military, and other high stress occupations, as well as ensuring the health and wellbeing of their family members. She further specializes in risk and threat assessment, school violence and hostile workplace investigations. Dr. Brower is particularly passionate about training and consulting with agencies regarding best practices for enhancing resiliency and wellness.
3

A Brief History of Police Psychology

Core Scientific Knowledge for Specialists

4

Domains of Police Psychology

Fitness-for-Duty Evaluation Guidelines

5

Fitness for Duty Evaluations

6

Preemployment Psychological Evaluation

7

Estimates of Police use of Force
Looking to train a group?
Custom training options for groups of 5 to 500+
Contact us to talk about group training rates and how we can make annual training and new staff onboarding simple!