This self-paced training on Extreme Event Consultation Operational Support  is presented by Jaime Brower, PsyD, ABPP.
Psychologists providing support for law enforcement and other public safety operations is an exciting, challenging and demanding domain of police and public safety psychology. This program provides core knowledge for psychologists to either oversee, coordinate or assist in the recovery efforts of a mass casualty event. While providing an overview of the psychological footprint of either a mass casualty or extreme event incident, the foci will be delineating the different impacts from dealing with a natural disaster casualty event versus a human generated event, the identification of the impacted individuals to include the first and second responders, the trauma contamination process as well as the accompanying trauma symptoms, and the psychologists' roles from consultation to psychological Incident Command.
Learning Objectives
Upon completion of this course you will be able to:
Describe a working knowledge of the various trauma responding locations and intervention issues

Describe the various categories and psychological consequences of the possible mass casualty or extreme events

Describe the issues and symptoms that develop as the trauma progresses through the various phases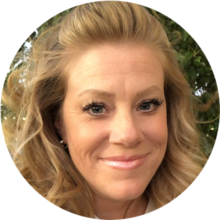 Dr. Jaime Brower is a licensed clinical psychologist working out of Denver, Colorado. She is American Board Certified as a specialist in the area of Police & Public Safety Psychology. Dr. Brower has devoted her career to working with those in law enforcement, corrections, detentions, fire, military, and other high stress occupations, as well as ensuring the health and wellbeing of their family members. She further specializes in risk and threat assessment, school violence and hostile workplace investigations. Dr. Brower is particularly passionate about training and consulting with agencies regarding best practices for enhancing resiliency and wellness.
3

4

Timeline for Consideration

5

Compassion fatigue & burnout

Law Enforcement Suicide- A National Analysis
Looking to train a group?
Custom training options for groups of 5 to 500+
Contact us to talk about group training rates and how we can make annual training and new staff onboarding simple!