This self-paced training program on Ethics in Forensic Psychological Practice is presented by Randy Otto, PhD, ABPP.
Using a case study approach, this training program reviews ethical challenges/issues commonly encountered by forensic psychologists. It is NOT a workshop on ethics in general psychology practice. Participants are encouraged to anchor their judgments in various sources of professional authority (e.g., ethical principles, practice guidelines).
After a preliminary discussion of ethical decision-making frameworks and various sources of authority relevant to forensic practice, the following challenges are discussed: distinguishing between informed consent, assent, and notification (and when each must be provided and obtained); documenting and communicating findings; issues of multiple roles; privacy, confidentiality and privilege in the forensic evaluation context; recording of, or third-party presence during, evaluations; release of reports and test data; examination billing and reimbursement practices; altering reports; offering opinions about persons not examined; obligations to take into account issues of diversity in forensic evaluation contexts; use of social media data; and addressing substandard practice by peers.
Learning Objectives
Upon completion of this course you will be able to:
Describe a 7-step process for considering ethical/legal dilemmas and list key sources of authority for forensic examiners and identify where and how they may be located

Describe conditions under which multiple roles are permitted, prohibited, and discouraged

Describe the circumstances in which consent must or need not be obtained from forensic examinees

Describe strategies to employ when asked to record, or allow a third party to observe, a forensic evaluation and the circumstances under which psychologists are permitted to offer opinions about persons not examined

Describe the difference between privacy, confidentiality, and privilege

Describe how each impacts what information is provided in a report

Describe a psychologist's obligations when using an interpreter in an evaluation

Describe a psychologists' ethical obligations to address the substandard work by others

Describe a psychologist's obligations when examining persons who differ in significant ways from groups on which traditional tests were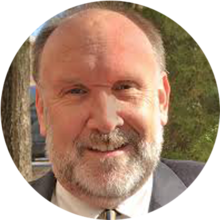 Randy Otto, Ph.D., ABPP is an Associate Professor in the NSU Department of Clinical and School Psychology. Previously, he was a faculty member in the Department of Mental Health Law & Policy at the University of South Florida, where he served for 33 years. Dr. Otto was awarded doctoral and master's degrees in clinical psychology from Florida State University, and a bachelor's degree in psychology from the University of Rochester. Dr. Otto's research and writing focus on forensic psychological assessment. He has developed two psychological tests that are used in forensic assessment settings, and he has authored and edited books on forensic psychological evaluation, expert testimony and report writing, ethics in forensic psychology practice, assessment of trial competence, violence risk assessment and Florida mental health law. Dr. Otto has served as president of the American Psychology-Law Society, the American Board of Forensic Psychology, and the Board of Trustees of the American Board of Professional Psychology. He is a fellow of the American Psychological Association (Division 41) and has received awards for his professional contributions from the American Academy of Forensic Psychology, the American Psychology-Law Society, the Society for Personality Assessment, the New York State Psychological Association, the University of Nebraska, and the University of California, San Francisco. He currently serves as Executive Director of the American Board of Forensic Psychology. Dr. Otto shares that his daughter is continually amazed that some are actually willing to pay to hear him speak, when she regularly volunteers to pay to have him shut up. When not at work or with his wife and daughter, Dr. Otto is likely to be found at a poker table or on a motorcycle.
Collect Badges, Earn Certificates
This is a badge-earning course, which means it will help you earn a certificate that can be showcased on digital platforms like LinkedIn.
5

Informed Consent-Notification-Collateral Information Issues

7

Record Keeping and Documentation Issues

8

Fee Issues and Professional Responsibility
Looking to train a group?
Custom training options for groups of 5 to 500+
Contact us to talk about group training rates and how we can make annual training and new staff onboarding simple!