This self-paced training program on Effective Expert Testimony for Forensic Evaluation is presented by Randy Otto, PhD, ABPP.
It is devoted to expert testimony that mental health professionals provide in depositions, trials, and administrative hearings. As such, this program should be of interest to all mental health professionals who testify in legal proceedings regardless of their specialty area. The focus is on oral communication of one's activities and opinions. Thus, the preparation of interrogatories, affidavits, and reports is not addressed. Reviewed are general principles of effective communication in legal proceedings, research examining effective communication in legal proceedings, research examining effective communication by expert witnesses, strategies, and skills to employ during direct- and cross-examination. Considerable use is made of case examples-using excerpts from trial and deposition transcripts-as well as video recordings of mental health professionals testifying.
Learning Objectives
Upon completion of this course you will be able to:
Describe the components/qualities of effective testimony

Describe differences between testifying at depositions and at trial

Describe various aspects of experience (and inexperience) to communicate to the audience their expertise and credibility

Describe the rules of evidence that impact their sworn testimony during direct examination and cross examination

Describe and employ pre-testimony preparation strategies that will reduce anxiety

Describe an approach for effectively communicating their work and opinions to the legal decision-maker during direct examination

Describe effective responses to commonly-used cross-examination ploys.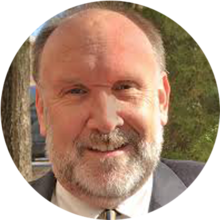 Dr. Randy Otto is a licensed psychologist and is board certified in clinical psychology and forensic psychology (ABPP). He has been a faculty member at the University of South Florida since 1989. Although his primary appointment is in the Department of Mental Health Law and Policy, he also teaches in the Departments of Psychology, Criminology, and Rehabilitation and Mental Health Counseling. Dr. Otto's work focuses on the involvement of mental health professionals in the legal system.
Collect Badges, Earn Certificates
This is a badge-earning course, which means it will help you earn a certificate that can be showcased on digital platforms like LinkedIn.
2

Presenting Expert Findings & Opinions Via Testimony

3

Effective Communication - The Four Cs

5

Appearance and Presentation

8

Structure and Organization of Courtroom Testimony

Evidence-Based Recommendations for Expert-Witness Testimony

9

Cross Examination Strategies and Responses
Looking to train a group?
Custom training options for groups of 5 to 500+
Contact us to talk about group training rates and how we can make annual training and new staff onboarding simple!