This self-paced training program on Cultural Considerations in Forensic Mental Health Assessment is presented by Barry Rosenfeld, PhD, ABPP
This training program covers a range of issues related to the forensic assessment of individuals from diverse ethnic and linguistic backgrounds. The last decade has witnessed a surge in awareness of the inherent challenges when applying forensic evaluation techniques to individuals from a different culture. Indeed, the expectation that clinicians will maintain an adequate level of "cultural considerations" in both clinical practice and research has never been greater. This training program incorporates the ever-growing research literature on culture and forensic assessment and culminates in a number of guidelines for "best practices." 
The training program begins with relevant background on the construct of "cultural considerations" and recent legal decisions that have addressed the importance of culturally appropriate assessment techniques. The training program topics follow the timeline of a typical evaluation, with a review of issues and solutions that can be implemented prior to the evaluation begins, such as the role of pre-evaluation cultural research and adaptations to traditional procedures for eliciting consent. This is followed by a review of issues and recommendations for conducting the interview itself, including selection and training of translators, identifying culturally unique symptoms or behaviors, and interpretation of observed behaviors and reported symptoms. 
Finally, the training program focuses on decision-making regarding psychological testing and the interpretation of test results. Relevant ethical issues related to cross-cultural forensic assessment will be integrated throughout the training program, as appropriate. Case vignettes are injected throughout the training program to highlight relevant issues and techniques and elicit audience participation.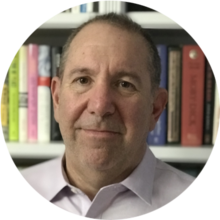 Barry Rosenfeld, PhD, ABPP
Dr. Barry Rosenfeld is a clinical forensic psychologist, whose clinical work primarily involves psychological evaluations of criminal defendants and civil litigants. These evaluations encompass a wide range of psycho-legal issues including criminal law issues (competence to stand trial, mental state at the time of the offense, malingering, risk of future violence, criminal behavior, or sexual offending) and civil law issues (psychological repercussions of injury, sexual harassment, or torture, and vocational disability due to psychological conditions).
Learning Objectives
Upon completion of this course you will be able to:
Describe the principals of cultural considerations in psychological evaluations

Describe forms of cultural biases that can impact forensic consultation

Describe the steps necessary before evaluating individuals of diverse cultural background

Describe how to train and utilize interpreters in forensic assessment

Describe assessment and interview data in culturally diverse settings

Describe appropriate and inappropriate psychological tests that can be used with individuals of particular cultural backgrounds.

Describe how to apply ethical standards to their cross-cultural assessment practice
Collect Badges, Earn Certificates
This is a badge-earning course, which means it will help you earn a certificate that can be showcased on digital platforms like LinkedIn.
Looking to train a group?
Custom training options for groups of 5 to 500+
Contact us to talk about group training rates and how we can make annual training and new staff onboarding simple!