This training program on Conducting Forensic Evaluations Using Videoconferencing Technology is presented by David M. Corey, PhD, ABPP & Randy Otto, PhD, ABPP

The term "telehealth" has been in the lexicon for over a quarter of a century, and the delivery of therapeutic services has increased significantly during this time. But only recently have psychologists and psychiatrists routinely conducted forensic evaluations remotely, typically employing synchronous videoconferencing technology.
 This program addresses a number of issues surrounding the conduct of forensic psychological and psychiatric evaluations via videoconferencing technology. Benefits and limitations of conducting forensic evaluations via teleconferencing, advantages and disadvantages of platform features, general evaluation practices, psychological testing practices, relevant practice guidelines, specific ethical issues, possible legal challenges, and how to document and communicate about the use of this technology in forensic reports and testimony.

Learning Objectives
Upon completion of this course you will be able to:
Describe a minimum of six benefits and six limitations of conducting forensic psychological and psychiatric evaluations using videoconferencing technology

Describe five best practices relevant to conducting forensic evaluations using videoconferencing technology

Describe a minimum of four ethical obligations that are particularly applicable to and shape how forensic evaluations should be conducted when using videoconferencing technology

Describe and effectively respond to legal challenges most likely encountered when conducting forensic evaluations using videoconferencing technology
David M. Corey, PhD, ABPP
David M. Corey, Ph.D., ABPP is a licensed psychologist with nearly 40 years of experience performing high-stakes evaluations of candidates and employees in public safety positions (e.g., police officers, firefighters, emergency dispatchers, corrections officers, parole and probation officers, federal law enforcement personnel) and other safety-sensitive positions, including physicians, nurses, and pilots. He is the founding president of the American Board of Police & Public Safety Psychology, and a Fellow of the American Psychological Association (Division 18). He is an ABPP board certified specialist in both forensic psychology and in police and public safety psychology.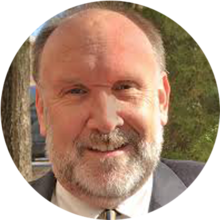 Dr. Randy Otto is a licensed psychologist and is board certified in clinical psychology and forensic psychology (ABPP). He has been a faculty member at the University of South Florida since 1989. Although his primary appointment is in the Department of Mental Health Law and Policy, he also teaches in the Departments of Psychology, Criminology, and Rehabilitation and Mental Health Counseling. Dr. Otto's work focuses on the involvement of mental health professionals in the legal system.
3

User Satisfaction, Efficacy, and Frequency

4

Prepare for Video Appointment

Practical Guidance on the Use of the MMPI Instrument
Looking to train a group?
Custom training options for groups of 5 to 500+
Contact us to talk about group training rates and how we can make annual training and new staff onboarding simple!