This self-paced training program on Assessment of Risk or Violence in Juveniles is presented by Debra Beader, PhD.
The assessment of risk for violence in juveniles is pertinent for many court proceedings including transfer to the adult criminal justice system.  This course includes an examination of relevant case law, risk assessment measures, best practice in evaluation procedures, and communication of data and opinions to judges, attorneys, and probation officers.  Related topics (e.g., psychopathy, treatment amenability, and risk management programming) are addressed as well, as are issues related to adolescents' biological, psychological, and social development.
Learning Objectives
Upon completion of this course you will be able to:
Describe how the Juvenile Justice System has evolved in general and specifically regarding risk assessment

Describe pathways to normative and non-normative adolescent development

Describe the key elements of the Risk/Needs/Responsivity Principle

Describe salient risk and protective factors for juveniles

Describe how age, gender, culture, and ethnicity inform risk assessments and risk-related judicial decision-making

Describe key elements of the assessment and report-writing process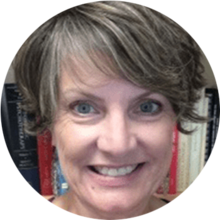 Dr. Debra Baeder is board certified in forensic psychology by the American Board of Professional Psychology. She is the Chief Forensic Psychologist for the State Forensic Service in Maine. Her responsibilities are the evaluations of adult defendants on issues of competence and criminal responsibility, presentence evaluations, and evaluations of insanity acquittees who have petitioned the Court. She also coordinates the juvenile evaluation program for the State Forensic Service. In that capacity, she conducts pre-adjudicatory, pre-dispositional, adjudicative competence, and bindover evaluations. She consults with and trains other examiners contracted with the State Forensic Service, trains psychiatric residents at the Maine Medical Center, and works on relevant legislative issues. Dr. Baeder also provides workshops on juvenile forensic topics in Maine and nationally.
4

Risk and Protective Factors
Looking to train a group?
Custom training options for groups of 5 to 500+
Contact us to talk about group training rates and how we can make annual training and new staff onboarding simple!