This on-demand professional training program on Assessment of Malingering is presented by Barry Rosenfeld, PhD, ABPP.
This program reviews the tests and techniques currently available for assessing malingering of cognitive impairment and psychiatric disturbance. The tests reviewed in this program are the measures such as the Test of Memory Malingering (TOMM), Validity Indicator Profile (VIP), MMPI (all versions), Structured Interview of Reported Symptoms (SIRS), and the Miller Forensic Assessment of Symptoms Test (M-FAST). This program discusses the use and interpretation of the individual test, addresses the integration of multiple instruments into an assessment battery and decision-making in equivocal cases or when test data appear contradictory. Finally, the use and misuse of malingering tests with linguistic and culturally diverse evaluatees are described.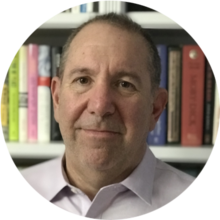 Barry Rosenfeld, PhD, ABPP
Dr. Barry Rosenfeld is a clinical forensic psychologist, whose clinical work primarily involves psychological evaluations of criminal defendants and civil litigants. These evaluations encompass a wide range of psycho-legal issues including criminal law issues (competence to stand trial, mental state at the time of the offense, malingering, risk of future violence, criminal behavior, or sexual offending) and civil law issues (psychological repercussions of injury, sexual harassment, or torture, and vocational disability due to psychological conditions).
Learning Objectives
Upon completion of this course you will be able to:
Describe the differences between feigning, malingering, and insufficient effort in the context of psychological assessment

Describe the types of instruments used to detect feigning

Describe the strengths and limitations for commonly used instruments used to detect feigning

Describe the different indices of classification accuracy

Describe the tests and techniques available to assess malingering

Describe standard errors on the interpretation of psychological test results 


Describe alternative decision-making strategies for selecting and integrating multiple tests into an assessment battery

Describe the impact of different types of diversity on the interpretation of test data 


Describe the culture, language, and intelligence on the interpretation of test data

Describe the importance of base rate information
Looking to train a group?
Custom training options for groups of 5 to 500+
Contact us to talk about group training rates and how we can make annual training and new staff onboarding simple!