This self-paced training program on Assessing Civil Capacities is presented by Randy Otto, PhD, ABPP.
The training program begins with a discussion of assessment principles that apply to all civil capacity evaluations, regardless of their specific focus. Next, characteristics of good and bad civil capacity evaluations and the reports that summarize them are reviewed, using documents extracted from actual cases (i.e., report excerpts, test data, affidavits). Then, for a number of specific rights/capacities, the legal definition/operationalization is offered, followed by a discussion of appropriate assessment strategies. In addition to consideration of specific competencies including the capacity to testify, write a will (testamentary capacity), manage finances, and make health care decisions, related matters are discussed including undue influence and conducting guardianship/conservatorship evaluations.
Learning Objectives
Upon completion of this course you will be able to:
Describe why civil capacities are typically less well-defined than criminal competencies and the extra efforts examiners should make when assessing civil capacities in response

Describe predicate impairment(s) that should be present if any opinion of impaired capacity is going to be offered

Describe key components of good civil capacity evaluations and the reports that summarize them

Describe errors that examiners are likely to make when conducting civil capacity evaluations and writing reports summarizing them

Describe the law defining the capacities to testify, execute a will, manage finances, and make health care decisions, and identify and employ resulting strategies for valid assessment of these psycholegal constructs

Describe rights that are often at issue in the context of guardianship/conservatorship proceedings and identify strategies for valid assessment of these rights

Describe "undue influence" as it applies to matters of legal decision making, and identify indicators of it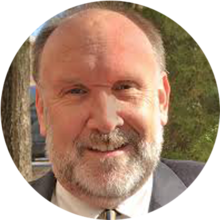 Dr. Randy Otto is a licensed psychologist and is board certified in clinical psychology and forensic psychology (ABPP). He has been a faculty member at the University of South Florida since 1989. Although his primary appointment is in the Department of Mental Health Law and Policy, he also teaches in the Departments of Psychology, Criminology, and Rehabilitation and Mental Health Counseling. Dr. Otto's work focuses on the involvement of mental health professionals in the legal system.
2

Psychological and Psychiatric Assessment of Decision-Making Capacity

4

Structuring Civil Capacity Assessments

5

Good Evaluations & Reports

6

Specific Civil Capacities

7

"Undue Influence" and "IDEAL" Protocol

8

Guardianship/ Conservatorship

Psycholegal Capacities by State

9

Specialized Assessment Tools
Looking to train a group?
Custom training options for groups of 5 to 500+
Contact us to talk about group training rates and how we can make annual training and new staff onboarding simple!